SJA, a division of Finalis Securities LLC Member FINRA / SPIC, works closely with promising biotechnology companies advancing pre / clinical development programs through major milestones. We welcome the opportunity to schedule a call and learn more about your company. Please click on the link to schedule.
Biologics: mAb (Monoclonal Antibodies) /
Radiopharmaceuticals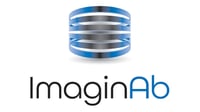 Company Overview
ImaginAb is focused on non-invasive, whole-body, in vivo PET imaging of CD8 T cells. The company's goal is to visualize the immune system's response to therapy, and thus change the way in which cancer patients are treated by tailoring immuno-oncology treatments for best patient outcomes.
Market Opportunity: High Unmet Need in Immuno-Oncology
Immuno-oncology (I-O) is an exciting, growing, and effective field. However, establishing the right treatment for each patient has been challenging. Moreover, once treatment has started, it can take months to determine whether the patient is responding or progressing. Costs are estimated to be over $150,000 per annum per patient, with response rates typically around 20-30%. Current methods used to address these challenges (e.g., biopsy/liquid biopsy, biomarkers, imaging, etc.) are ineffective.
ImaginAb's Solution: CD8 T Cell ImmunoPET
ImaginAb using its proprietary technology platform, has developed a humanized engineered antibody around half the size of an intact antibody ("minibody") designed to have an affinity for human CD8 T cells, and an IP protected 89Zr-minibody platform for non-invasive imaging. 89Zr half-life of 3.2 days enables centralized distribution (e.g., one manufacturing site for North America). The ImmunoPET agent is infused in the body and an image is taken using a standard PET camera. This is similar to an F-18 FDG scan. However, instead of imaging cancer, ImaginAb's ImmunoPET is imaging the CD8 T cells (i.e., the immune system response).
CD8 ImmunoPET Imaging Product Overview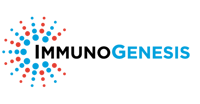 ImmunoGenesis brings a clear and singular focus to the complex realm of cancer treatment. The company is developing science-driven immunotherapies specifically designed to treat tumors lacking activated T cells or having other immune resistance mechanisms. Because these "cold" tumors are resistant to existing immunotherapy, our team is striving to create sophisticated therapies that target key mechanisms of immune resistance. ImmunoGenesis approaches treatment for cold tumors through a new lens, re-envisioning treatment with a deliberate drug development strategy based in cold tumor pathology.
ImmunoGenesis' novel PD-L1/PD-L2 dual-specific inhibitor is a platform molecule around which several promising treatments for cold tumors can be built. This is the first antibody to target PD-L2. This vision puts ImmunoGenesis at the forefront of scientific exploration. Built utilizing our platform, our lead asset was engineered with robust effector function. Another PD-L1/PD-L2 antibody from this platform is being developed as a tumor-selective delivery vehicle for our potent stimulator of interferon genes (STING) agonist.
Foundational to ImmunoGenesis' vision is a first‑in‑class PD‑L1/PD‑L2 dual‑specific antibody. PD‑1 suppresses T‑cell activation through binding its ligands, PD‑L1 and PD‑L2. PD‑L2 is a critical regulator of human tumor immunity. Pairing it with the known action of the PD‑L1 inhibitor means the platform, at minimum, offers the same blocking function as a PD‑1 inhibitor. Building on that action, we are designing it with effector function, which allows the antibody to kill the immunosuppressive cells in the tumor microenvironment. Additionally, the antibody may also function as a tumor‑specific delivery vehicle and as the base for dual‑specific programs, expanding targeting options. For design and creation, we partnered with a novel antibody development company. Through trial and error and multiple rounds of affinity maturation, we developed a novel antibody in which both arms bind with clinically relevant affinities to both PD‑L1 and PD‑L2.

Scientific Foundation
Meditope is a pre-clinical oncology company leveraging its proprietary platform technology which allows for the selective attachment of anti-cancer agents and biologicals to antibodies and other targeting moieties providing specific targeted delivery to the tumor. The company's first indication will be a prostate tumor targeted cytokine fusion to selectively target prostate cancer cells with an otherwise toxic treatment. Meditope's patent suite covers a broad-based diagnostic/therapy platform - a Lego®-like system that allows the coupling of a molecular payload (drug, radiotracer, marker) to any antibody. The binding site is engineered into a specific antibody and the binding is specific and controllable. The affinity-driven conjugation allows for more efficient and gentler payload attachment that can be made covalent for maximal stability or non-covalent for planned dissociation.
Enabled Antibodies
Specific amino acids of antibody may be switched out to enhance affinity of binding and amino acids are always chosen based on "rules" designed to preserve antibody integrity. Enablement retains normal antibody function (example: antigen recognition). Noncovalent and covalent binding is possible with single enablement (requires different peptides)
Superior Conjugation Technology

Neuromity is a biopharmaceutical company led by industry veterans experienced in chiral switching and deuterated drugs.. By substituting a hydrogen with a deuterium at a chiral center, we "lock" interconverting enantiomers in place and create superior drugs, a process called Deuterium-Enabled Chiral Switching (DECS). With DECS, we reduce development risk, shorten R&D timelines, lower the cost of development, and create new composition-of-matter patent protection.
Neuromity Therapeutics Summary
Novel strategy for deuterated drugs

Interconverting enantiomers are "locked in place" with deuterium

Stabilization enables characterization of enantiomers and selection of the best drug candidate

Ability to rely on parent racemic drug for expedited 505(b)(2) regulatory path

Deuterium-stabilized enantiomers are NCEs with new composition of matter patent protection





Lead program based on bupropion (Wellbutrin

®

)

Preferred S-enantiomer of bupropion stabilized and differentiated (NTY-184)

More potent anti-depressant activity without R,R-OH seizure risk





Significant NTY-184 portfolio opportunities to build value

Single pivotal / Phase 3 trial for approved bupropion indications, starting with MDD

Novel efficacy and metabolic combos with NTY-184

World-class experience in chiral drug development and M&A

AUM Biosciences is an oncology company focused on advancing a clinical pipeline of precision oncology therapeutics designed to deploy multi-faceted inhibition strategies to reverse cancer resistance. Below is an overview of the company's novel pre / clinical development programs:
AUM001

: Best-in-class MNK inhibitor in-licensed from A*Star (Agency for Science, Technology, and Research) in November 2018. Ongoing Phase 2a trial targets microsatellite stability colorectal cancer (MSS CRC) which comprises over 90% of all patients. The Phase 2a trial includes both monotherapy and combination therapies using AUM001 combined with FDA approved checkpoint inhibitors from two major large pharma companies targeting solid tumors including NSCLC and Urothelial cancer.

AUM601:

A Phase-II ready, best-in-class Pan-TRK inhibitor in-licensed in May 2021 from CMG / Handok targeting multiple tumors (basket trial). A multinational Phase 2a Registration Study is expected to begin / patient enroll in 1H 2023 encompassing TRK fusion and mutation patients.

Orphan Drug Designation was awarded in Q3 2022 and US IND is projected in the 1Q2023.

AUM302:

A first-in-class multi-kinase inhibitor targeting oncology indications with PIM over-expression, PIK3CA mutation including Neuroblastoma and Breast cancer. IND-Enabling Studies are ongoing with Phase I Trial expected to begin in 1H2023. AUM received Orphan Drug Designation in November, 2022 (Neuroblastoma), and a Pediatric Rare Disease Designation as 90%+ of neuroblastoma patients are prevalent in children younger than 5 years old and is the 3rd most common pediatric cancer.

AUM003:

A best-in-class MNK inhibitor targeting orphan indications such as glioblastoma (Brain cancer), and sarcoma (bone/soft tissue cancer). IND-Enabling Studies are ongoing with Phase I expected to begin 2H2023.

Gene therapy for the treatment of Atrial Fibrillation
Inomagen Therapeutics is an early-stage company dedicated to developing and commercializing a biological (gene) therapy to improve the treatment of atrial fibrillation (AF) by targeting the underlying cause of the disease. AF is the most common sustained heart rhythm disorder affecting 6M people in the U.S. and 33M worldwide. Those suffering with AF have a ~6x higher risk of stroke leading to 750,000 hospitalizations and 130,000 deaths globally. AF incidence increases significantly with age, making the disease an epidemic in developed countries.
Unfortunately, current AF treatments have suboptimal efficacy. Drugs to control heart rhythm have <50% efficacy and can cause life threatening arrhythmias and significant side effects. For drug refractory patients, cardiac ablation is moderately successful (70%) treating early stage (paroxysmal) AF, however, often requires repeat procedures. Most troubling is cardiac ablation's 30-50% success treating more advanced stage (persistent) AF representing the majority of symptomatic, drug refractory AF patients. Despite best efforts, improvements in ablation catheters and energy sources have led to only modest increases in ablation success.
Inomagen is developing a biological (gene) therapy targeting >70% efficacy for all AF patients including under-treated patients with advanced stage (persistent) AF. With the support of significant grant funding (>$20M), RTI identified fundamental molecular mechanisms in the creation of the AF disease state and major trans-genes to selectively target these mechanisms. In proof-of-concept studies, Inomagen's gene therapy technology demonstrated a marked decrease in AF in clinically relevant, large animal models.
GENE THERAPY HAS POTENTIAL TO SURPASS CARDIAC ABLATION AS THE AF TREATMENT OF CHOICE
Inomagen's therapy directly targets the molecular mechanisms underlying AF and has potential to be more effective than current standard ion-channel blockers and ablation
Inomagen's gene therapy approach attenuates both electrical remodeling (assessed in the Rapid Atrial Pacing, RAP, mode) as well as fibrosis (Heart Failure Model) in large animals
Potential to substantially reduce mortality, improve quality of life, and control healthcare costs
Avoids creating destructive ablative lesions of heart tissue which do not have the capacity to regrow, and can limit future AF treatment options
Uses a novel trans-venous delivery approach making the procedure comparable to or simpler than current AF ablation
Simultaneous electroporation in atrial region using a commercially available electrophysiology mapping catheter achieved excellent atrial gene transfer
Vidium Animal Health
Vidium Animal Health, a molecular diagnostics company providing analysis and recommendations for veterinarians treating pets with cancer, would welcome the opportunity to meet with you during the Bio Partnering Forum.
Vidium has one of the industry's broadest animal health diagnostic platform including a best-in-class genomic diagnostic test - SearchLight DNA - leveraging the latest science available in order to better understand and treat cancer in dogs. SearchLight is a tumor-only test that determines all three types of mutations in the 120 most relevant cancer genes.
By informing veterinarians and pet parents about which mutations are causing their pet's cancer to grow and spread, we intend to open up the use of precision medicine to combat canine cancer. In addition, Vidium will facilitate the use of these new, targeted therapies through consultations and easing access to oral medications compounded for use in dogs. Vidium's longer-term vision builds upon the company's market leading molecular diagnostic capabilities to include de-risking and expanding veterinary / human drug pipelines through "data" gathered from testing and treating dogs.
The animal health diagnostic marketplace is attractive to investors and strategic partners provided:
There are 90 million dogs in the U.S. alone with 11 million added to households in 2020 (historic record)
4.2 million cancer diagnoses annually with 75% of families seeking diagnotic / treatment
10x higher annual cancer incidence in dogs compared to humans
In 2019, U.S. pet spending totalled $95.7 billion of which $29.3 billion was spent in the Veterinary Care & Products Category including diagnostic testing
6% CAGR for Veterinary diagnostics with Veterinary cancer therapeutics growing even faster at 10.8% through 2024
Vidium has raised $7 million since inception including participation from a noted entrepreneur and investor, Ernest Garcia II, the founder of Carvana.